Charging your ORA Funky Cat
If it's your first time making the switch to an electric vehicle, then charging can often be one of the more daunting aspects of the experience. Don't worry, we're here to help. The team at GWM ORA want to make EV's easy, which is why we've put together this handy guide on all things charging for the ORA Funky Cat.
First things first, there are three ways to charge.
Publicly, at a rapid charger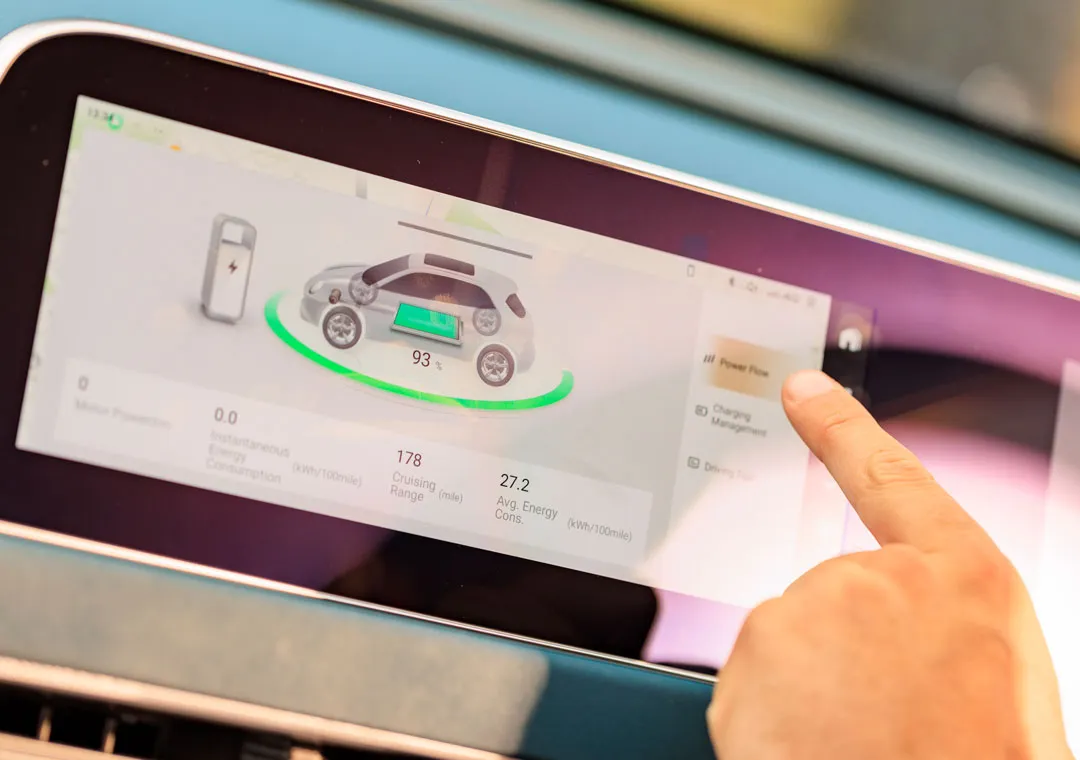 Caution! We would advise, prior to using a mains socket that you have the socket checked by an approved electrician to confirm that the socket and associated components can carry the required load. Alternatively, we would recommend you have a dedicated 240V/16 Amp socket installed.
How does charging actually work?
ORA Funky Cat comes with a combined charging system (CCS). In other words, one socket for all three ways of charging.
The CCS socket is split into two sections: the top section is for charging at home or on the street on an AC current.
The bottom section is for rapid charging the vehicle using a DC current.
More on AC/DC later.
How long does charging take?
15 – 80% charge –
5 hours 24 minutes
As with most EVs, you'll probably do most of your ORA charging at home on your domestic home charger. This typically ranges from 3kW – 7kW charge capacity and takes around 5hr 24 minutes to charge from 15% – 80%. You could charge your EV overnight so you're all powered up for the day ahead.
15 – 80% charge –
3 hours 12 minutes
If you're out and about, then you'll most likely use an 'on-street' charge point which usually ranges from 11kW – 22kW charge capacity. If you were to charge the ORA from 15% – 80%, this can take 3hr 12 mins. But, chances are you'll only need a quick top up, giving you about 50 miles of range in 1 hour.
15 – 80% charge –
42 minutes
If you're on a longer journey and need a quick charge, rapid charging is the way to go. They range from 50kW all the way up to 350kW charging capacity, and beyond. Using a 100kW rapid charger, ORA can charge from 15% – 80% in around 42 minutes.
What about charging 0-100%?
Most car manufacturers quote their charge times with the assumption the battery won't ever get down to zero.
As with all EVs, charging from 80% – 100% also takes the longest. It's a bit like filling up a jug with water – when it gets to the top, you have to pour the rest in slowly so it doesn't spill.
It's also best to keep your battery charge levels between 10%-80% to increase its life and longevity.
Do I need to buy charging cables?
ORA Funky Cat will only require the use of two types of cables, type 2 for home and on-street charging and CCS Rapid charging. As mentioned previously, all charging is done through the CCS socket, whether that's at home or out on the road.
When purchasing a new ORA Funky Cat, the vehicle will come equipped with a 3 pin to type 2 connector which allows for 'trickle charging' from a domestic outdoor 3 pin socket. Customers can then optionally upgrade to a standard type 2 cable which will cost £210.00 inc VAT.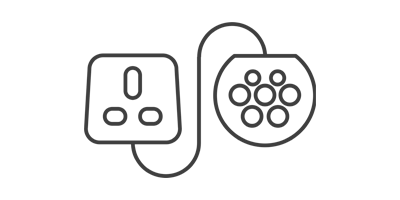 3-pin domestic plug to Type 2, AC (home charging without a wall box)
This cable comes standard with any new ORA Funky Cat.

This cable allows you to plug in at home using an outdoor domestic 3-pin plug (designed to trickle charge the battery).

This cable

cannot be used

with any 'on

–

street' or rapid.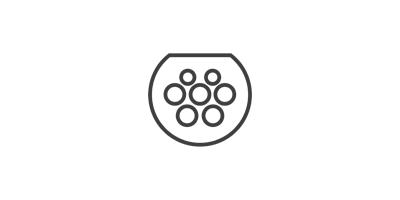 Type 2, AC (home charging with dedicated wall box and on-street)
Type 2 cable required for home charging via a home charger wall box.

Type 2 cable required for on-street charging (11-22kW).

Type 2 cable

not required

for rapid charging.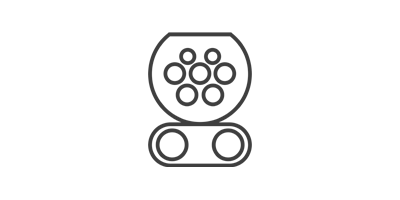 CCS, DC (Rapid charger, tethered cable)
Rapid charging use only, plug and cable is always attached to the rapid charge point.

50kW- 350kW charge rate for rapid charging, ORA Funky Cat can charge in as little as 42 minutes.

Not possible to rapid charge at home.
Power from the grid is always AC. It's converted into 'battery power' using the car's internal onboard converter – converting the AC power into DC power, which is then fed into the car battery. When you come across 'AC' it will always refer to home charging and on-street charging.
With DC power from rapid chargers, the DC converter is inside the charge point itself (rather than inside the car). Because it feeds power directly into the car without it going through the car's onboard converter, it can charge at a much faster rate.
There are many suppliers offering home charge solutions. To make life easy, we've partnered with Octopus Energy to provide GWM ORA customers with an easy home charging and energy solution.