GWM ORA UK partners with Octopus Energy to support customers with home charging and energy solutions
GWM ORA UK today announces its official partnership with Octopus Energy – the recommended home charger installation and energy partner for the brand
To kickstart the partnership, GWM ORA UK is offering customers a £100 Electric Universe credit, available to the first 100 people who reserve a vehicle†
GWM ORA's retailer roadshow is set to commence on 2nd November and will take place over two weeks in Glasgow, Bristol, Wolverhampton and Braintree
Official UK order books will open on 28th November with customer deliveries taking place later this year
ORA Funky Cat First Edition will be available from £399 per month*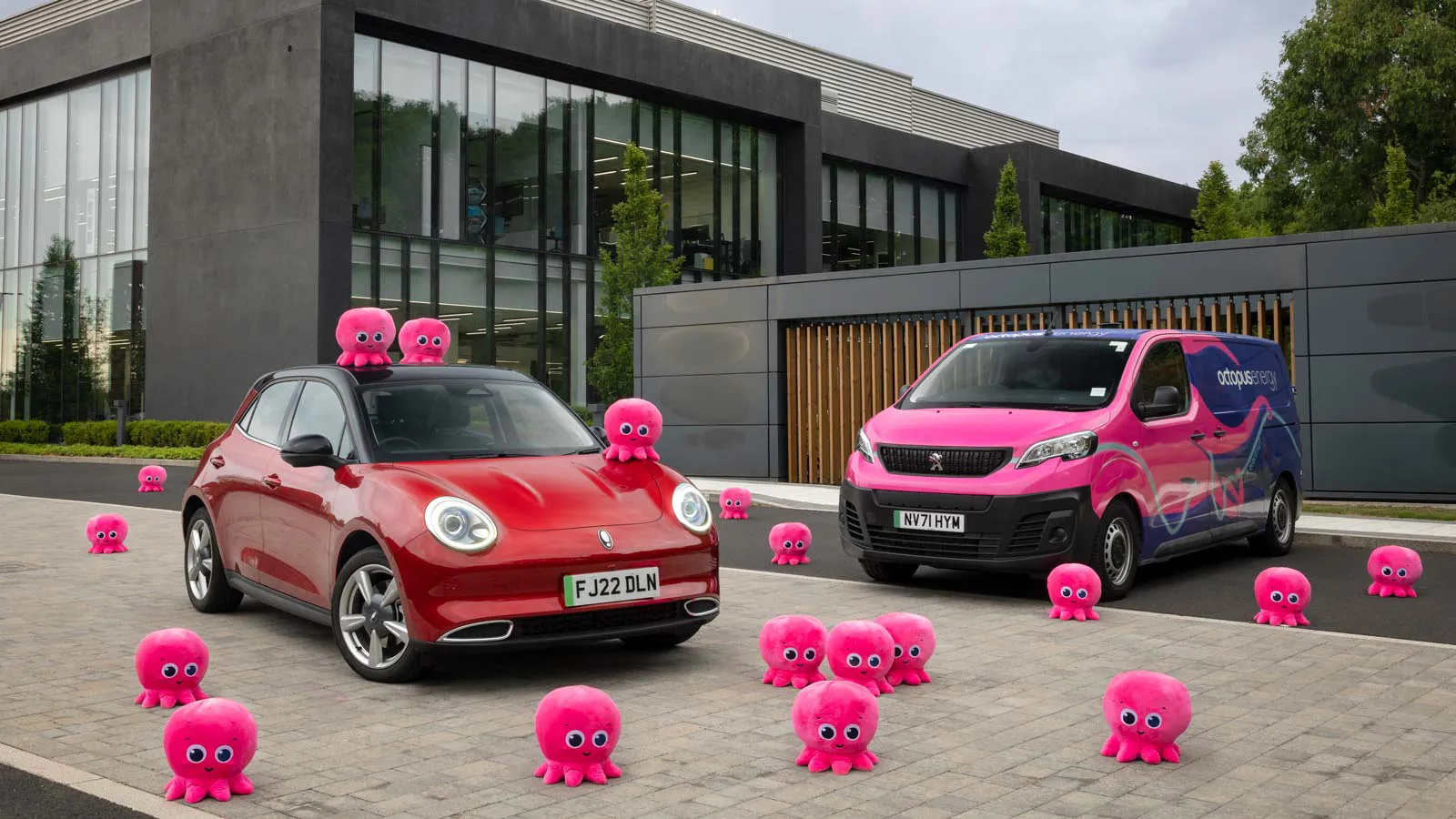 Ahead of start of sales for the ORA Funky Cat First Edition later this year, GWM ORA UK has partnered with Octopus Energy to provide customers with an easy and straightforward home charging and energy solution. To kickstart the partnership, GWM ORA UK will provide the first 100 customers with a £100 credit on Octopus' EV roaming service Electric Universe†, which will be available exclusively to customers attending the brand's retailer roadshow taking place in Glasgow, Bristol, Wolverhampton and Braintree.
Our partnership with Octopus will ensure that we can provide customers with quick, straightforward solutions for all aspects of EV ownership. I look forward to working closely with the Octopus team as we kickstart our retailer roadshow and progress with our launch plans across the UK.

Toby Marshall, Sales and Marketing Director, GWM ORA UK
As a very highly specified launch vehicle, the ORA Funky Cat First Edition is priced from £31,995 and has a WLTP range of 193 miles. At launch, customers will be able to own an ORA Funky Cat from £399* a month through a PCP finance agreement.
Octopus Energy will be supporting new customers by providing both home charger installation and access to the UK's first 100% flexible charging tariff – Intelligent Octopus. Drivers simply plug in overnight, tell the Octopus Energy app when they want their car back and with how much charge, and the rest is covered – giving customers 6 hours of 10p /kWh charging overnight when energy is at its cheapest and greenest.
The EV transition is underway, and to get there drivers will need a variety of models and brands to choose from, so we're delighted to play such a vital role in GWM ORA's launch. By providing EV specific tariffs and home charging we're able to help make the transition to EVs cheaper and easier. We're looking forward to working with ORA Funky Cat customers, ensuring they are well supported in their EV journey.

Michael Cottrell, Product & Partnerships Director at Octopus Energy
The Octopus Electric Universe is an app that makes charging simple by just having one card, one app and one map, with zero added costs or ongoing fees – providing driver access to over 310,000 charge points across the globe. Official UK order books for the ORA Funky Cat First Edition will open on 28th November, with customer deliveries taking place later this year. While there will be a big focus on physical retailers, ORA products will also be available to purchase through an online sales platform called ORA Online. Set to be one of the most disruptive EV brands to enter the UK market this year, GWM ORA has already achieved around 8,000 registrations of interest on the ORA UK website.