GWM ORA Funky Cat completes vital testing and development phase, achieving 5 star Euro NCAP rating
ORA Funky Cat has recently achieved a 5 star Euro NCAP rating, achieving top marks
In addition, Thatcham testing has reported a very good insurance group rating of 21E – 24E depending on the ORA Funky Cat trim level
GWM ORA has also completed cold and hot climate testing with ORA Funky Cat in Heihe and Tulufan with local European validation
ORA Funky Cat is due to go on sale in Autumn this year
Pure electric car brand GWM ORA has completed part of its vital testing phase, as it readies its first product for official launch into the UK and Europe later this year. On the 7th September, ORA Funky Cat achieved a 5 star Euro NCAP rating, passing with flying colours and performing better than many of its competitors.
"We've seen good results from some Chinese manufacturers in the past, but also some very poor ones. This year, Euro NCAP will test more Chinese cars than it has ever done and Great Wall really sets the standard for others to follow."

Euro NCAP's Secretary General, Michiel van Ratingen
ORA Funky Cat achieved great results in all aspects of the Euro NCAP test, with the highest rating in the 'safety assist' category at 93%, which is testament to Great Wall Motor's extensive use of technology and safety systems in its products.
In addition, ORA Funky Cat has been put through its paces in testing with Thatcham, achieving a very strong insurance group rating of 21E – 24E, with the UK's launch model, First Edition, achieving the lowest and best rating of 21E. The testing includes categories like anti-theft, low-speed crash, bumper design and automatic emergency braking (AEB) as well as taking into consideration the repairability of the car.
Great Wall Motor worked closely with teams in the UK to ensure that development of the vehicle was closely aligned to meeting the stringent requirements of Thatcham. This included revisions of super lock, security alarm systems, as well as improvements to existing door locks, immobilisers and keyless entry systems. The result places GWM ORA above many key rivals, including other Chinese automotive brands currently operating in the UK.
"We are delighted to see GWM ORA achieve such high results in both Thatcham and Euro NCAP testing. It shows how much time and effort has been put in to ensuring ORA Funky Cat is safe, reliable and robust."

Toby Marshall, Sales and Marketing Director, GWM ORA UK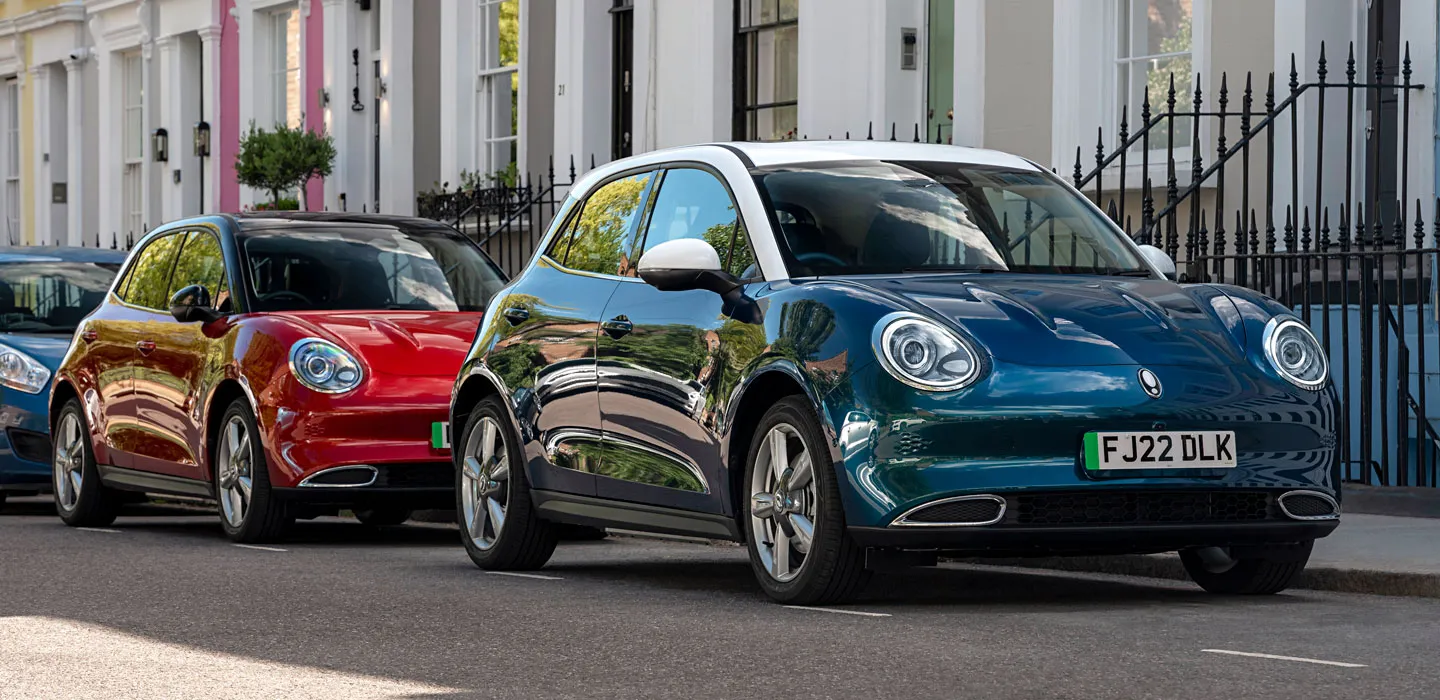 ORA Funky Cat has also endured hot and cold climate testing to ensure that it can perform in a wide variety of markets across Europe. First, the vehicle was sent to the Heihe (China) where temperatures can reach -20 degrees. The vehicle was monitored to see the effects climate had on range, performance and other key vehicle features. To ensure all quality aspects under European standards, the car was later validated in the Dolomites.
The vehicle was then taken to Tulufan (China) to complete a similar series of testing, but this time in temperatures that regularly exceeds an average of 30 degrees. In both scenarios, the vehicle proved to be resilient. After testing charging capability with all major charging station providers in each launch market and evaluating the ADAS functionalities of the ORA funky cat, the vehicle is now ready for start of sales.
Official UK order books for the ORA Funky Cat First Edition will open this Autumn, with customer deliveries taking place later this year. GWM ORA UK plan to operate a full omni-channel approach, combining high quality dealer partners and a full on-line sales experience, giving customers complete flexibility to decide how they would like to purchase their new ORA Funky Cat. Set to be one of the most disruptive EV brands to enter the UK market this year, GWM ORA has already achieved over 6,000 registrations of interest on the ORA UK website.