Create fun memories and win fab prizes
Fancy driving off with some epic McFly goodies and a LEGO® Lunar New Year Parade set? Of course you do! Grab your GWM ORA teddy and enter our CarFest competition for your chance to win.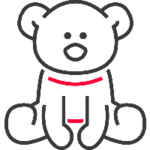 Collect your very own GWM ORA teddy from us at CarFest, Stand M1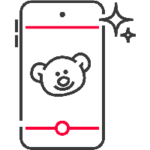 Take snaps of your teddy's adventure on Insta or FB between 25-27 August (remember to tag us and use #GWMMemories)
Kick back, enjoy the festival and wait to see if you've won!
Content will be re-posted on our social media channels if selected, to showcase the competition and the brand.
GWM ORA CarFest Competition
These terms and conditions apply to the competition ("Competition") I.M. NEV MOTOR DISTRIBUTORS (UK) LIMITED T/A GWM ORA UK ("Competition Provider") running during Carfest 2023.
Entrants ("you", "your") are subject to the terms and conditions below.
1 . Acceptance of terms
By entering the Competition you will be deemed to have read, understood and agreed to these terms and conditions. We'd also recommend that you read our Privacy Policy, which describes how we'll deal with your personal data obtained by us. By registering, you agree that you have fully understood these terms, that you have the right, authority and capacity to enter this agreement, and that you acknowledge it to be legally binding between you and us.
2. Entry period
Competition entry period will start at 12pm on Friday 25th August 2023 and end at 7pm on Sunday 27th August 2023.
Teddy bears are subject to availability.
In the event of unforeseen circumstances, the Competition Provider reserves the right to foreclose the Competition without notice. No correspondence will be entered into.
3. Prize
You are entering this Competition to be in with a chance to win:

1 x set of McFly Merchandise
1 x Luna New Year Parade Lego Set

Prizes are non-refundable and non-transferable; no cash alternative is available.
4. Eligibility
This competition is open to UK residents aged 18 years or over, with the exception of employees of the Competition Provider, their families, agents and anyone else connected with this Competition. If entrants are less than 18 years old, the entrants must have the consent of a parent or guardian over 18 to enter the Competition. The Competition Provider reserves the right to obtain proof of such consent and to refuse entry or to choose another winner if such proof, where requested, has not been given.
5. How to enter the Competition
Collect one branded Teddy bear from the GWM ORA stand, M1.
Take a skilfully crafted photograph of your Teddy bear having an adventure whilst at Carfest 2023.
Post your photograph ('Content') to your Instagram or Facebook channel ('Social Media'), use the hashtag #GWMMemories and tag our official account:

On Instagram: @gwm_ora_uk
On Facebook: @gwmorauk

Multiple entries are allowed across social channels but duplicate entries of the same photo, within the same channel will not be counted.
By tagging our GWM ORA UK account and using the hashtag, you consent to the Competition Provider reposting the Content.
6. What we may do with the uploaded Content
the Competition Provider seeks no ownership of the Content submitted via Social Media. Copyright remains with the image creator and/or owner at all times. However, by submitting Content using the prescribed hashtag #GWMMemories you represent and warrant to the Competition Provider that you are the original photographer of, and accordingly all rights, including copyright in and to the Content are owned by you or you have the permission of the copyright holder and that the Competition Provider is free to use the Content as provided in these terms without obtaining permission or a licence from any third party. By uploading your Content using the hashtag you agree that we may:

use, reproduce, distribute and display the Content, within the scope of the various functionalities of our website and other channels from time to time, including without limitation making it available for sharing with other users and on other platforms and through other channels;
advertise and promote GWM ORA UK using the Content;
use the Content for such other purposes as we may from time to time reasonably determine.
alter the Content including any cropping, manipulation, combining and creation of derivative images providing such alteration is not pornographic, defamatory or otherwise unlawful;
add, amend or delete any captions, keywording or information supplied to us relating to the Content, including but not limited to, permissions, tags, descriptions, number of people, date taken, location and usernames for any Content for any reason;
attach reasonable, non-offensive comments and critiques of the Content, both from other users and judging experts, without your prior consent;
make no representation and warranty that Content posted on our website will not be unlawfully copied without your or our consent;
7. Selecting the winner
There will be one Competition winner.
The Competition winner is not selected at random.
When you upload Content for entry in our photo Competition, the Competition Provider team will, after the closing date for the relevant challenge, act as judges to determine a shortlist of finalists. Then shortlist of finalists will then be provided to an independent judge to select the winner of the competition. Selection of the Competition finalists and winner will be based on which photographs skilfully capture the Teddy on an adventure whilst at CarFest 2023.
In all cases the published rules of the Competition will apply and the judge's decision is final and binding. After judging to select the winner has finished, the prize winner will be notified on Wednesday 30th August by 5pm by social media direct message from the @GWMORAUK account.
The winner must respond by Friday 1st September by 12pm or a new winner will be selected and they will no longer be entitled to the prize. It is the responsibility of the winner to respond within the time-period stated.
The winner will be asked to provide the following to claim their prize:

Full Name
Delivery address
Date of Birth

The Competition Provider will use this data submitted by the winner only for the purposes of posting the prize. This information will be destroyed 5 working days after posting, as the item will have been deemed delivered.
8. Delivery and prize usage
McFly Merchandise and Luna New Year Parade Lego Set will be delivered within 28 days of winner confirming delivery address to Competition Provider.
The Competition Provider does not take responsibility for prizes being lost in post due to incorrect delivery information. The winner is responsible for providing the correct delivery information to the Competition provider.
9. Other
If there is any reason to believe that there has been a breach of these terms and conditions, the Competition Provider may, at it's sole discretion, reserve the right to exclude you from participating in this Promotion.
The Competition Provider reserves the right to cancel or amend the Competition and these terms and conditions without prior notice.
The Competition Provider is the sole sponsor of the Competition.
No person who is not a party to these terms may enforce them and any legislation according rights to third parties shall not apply. No agency, partnership, joint venture, or employment is created as a result of these terms and you do not have any authority of any kind to bind the Competition Provider in any respect whatsoever. The failure of either party to exercise in any respect any right provided for in these terms shall not be deemed a waiver of that right or any further rights. The Competition Provider shall not be liable for any failure to perform its obligations in these terms where such failure results from any cause beyond the Competition Provider's reasonable control, including, without limitation, mechanical, electronic or communications failure or degradation.
By entering the competition, you agree to these terms and conditions.
These terms and conditions are governed in accordance with the laws of England and Wales.
Any dispute or difference arising out of or in connection with this contract shall be determined by the appointment of a single independent arbitrator to be agreed between the parties, or failing agreement within fourteen days, after either party has given to the other a written request to concur in the appointment of an arbitrator.