GWM ORA UK completes its first retailer launch phase with the appointment of Wessex Garages in Bristol
GWM ORA UK has appointed another key retailer in the UK: Wessex Garages
Located in the popular retail destination of Cribbs Causeway
This latest appointment completes GWM ORA UK's phase one retailer launch plan
ORA Funky Cat First Edition is the first product to launch in the UK, starting at £31,995
UK order books will open in November with customer deliveries taking place later this year
GWM ORA UK is pleased to announce the appointment of another official retailer for ORA products in the UK, Wessex Garages. This latest appointment is part of GWM ORA UK's ongoing network development phase, as the brand prepares to meet high demand for its ORA Funky Cat by the end of this year.
The brand has chosen to adopt an organic growth strategy that focuses on a natural scale up of infrastructure to support customer demand as it increases. The GWM ORA UK team are now moving on to phase 2 retail network planning, with additional retailers set to go live in 2023 once ORA Funky Cat has hit UK streets.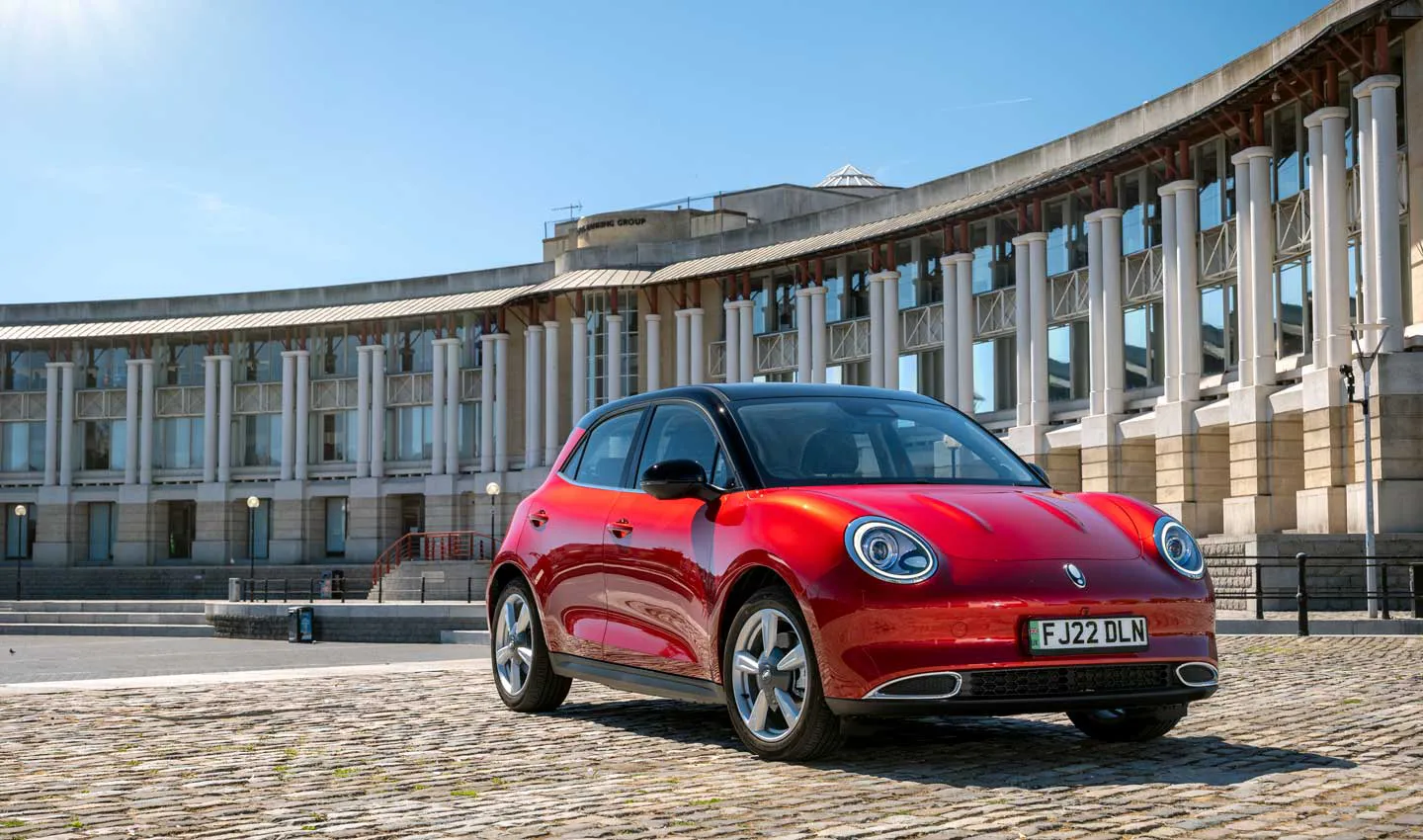 We are delighted to announce Wessex Garages as an official retailer for GWM ORA products. Our strategy is to grow the UK Retailer network organically in-line with customer demand. This appointment ensures excellent representation in the west of England

Toby Marshall, Sales and Marketing Director, GWM ORA UK
With over 30 years' experience, Wessex Garages was originally formed in Bristol with just one Nissan dealership. The brand has now amassed more than seven locations across the South West and South Wales, with GWM ORA as the latest brand to be added into the dealer group's product portfolio. Wessex Garages currently retails Nissan, Kia, Hyundai and Mazda with over 285 staff working across the sites.  
GWM ORA products will initially be retailed through the Patchway, Bristol location, with scope to add more locations as the brand grows. 
GWM ORA is one of the most exciting brands to enter the UK this year and I am extremely proud that Wessex Garages will be at the forefront of its launch into the market. Everything about this brand is right for the market and perfectly complements our existing brands. An accessible price tag and premium look and feel makes the ORA Funky Cat First Edition a very compelling offering that we expect to be in very high demand. We are obviously delighted to represent ORA in Bristol and our team is looking forward to showing our customers how great the ORA Funky Cat is.

Chris Wiseman, Managing Director, Wessex Garages
Bristol is already a city seen to be embracing the electric revolution, with electric car and van trials offered by Bristol City Council. The Council is also introducing a Clean Air Zone towards the end of November this year, which aims to reduce emissions in the city. Charges for entering the zone will range from £9-£100 depending on the size of the non-compliant vehicle. The ORA Funky Cat is set to arrive just in-time, offering communities an accessibly priced, premium form of 100% electric transport. 
As a very highly specified launch vehicle, the ORA Funky Cat First Edition will start with a price of £31,995 and include features like facial recognition, voice recognition, 360-degree cameras and adaptive cruise control as standard.
Customers will also benefit from integrated Apple CarPlay and Android Auto, as well as wireless phone charging and electric front seats. In addition, the vehicle features comprehensive charging capability with Type 2 single-phase AC and three-phase AC charging as standard. ORA Funky Cat First Edition will also feature DC rapid charging and come equipped with a CCS socket as standard.
To offer complete peace of mind, the vehicle will be backed by a very comprehensive five-year vehicle, unlimited mileage warranty with cover on the battery for eight years or 100,000 miles. Service intervals are in-line with best-in-class competitors, scheduled every two years or 18,000 miles, whichever comes first.
The ORA Funky Cat First Edition will be available in a choice of four colour variations, informed by the GWM ORA community in a poll earlier this year. As standard, the vehicle will be presented with a Nebula green exterior paint finish and a black interior. Customers can also opt for a Starry black exterior paint. Additionally, Mars red (red & grey interior) and Aurora green (green & grey interior) variations will be available at launch and feature a black or white contrasting roof.
GWM ORA is the latest EV brand to enter the region, set to further support Bristol's transition to a more sustainable future with orders books due to open in November. Already, GWM ORA has achieved over 8,000 registrations of interest on the ORA UK website.